---
Leading
Foot Technology
---
At Leading Foot Technology (LFT), we believe that everyone should be able to move freely and without pain or restriction. That is why we offer foot specialists complete business-to-business solutions for analysing and treating foot conditions. So that every patient in your practice can receive not only the best possible medical foot treatment, but also the best possible custom-fit insoles. LFT is your trusted knowledge partner in medical foot care.
steps made with our insoles
customers helped per hour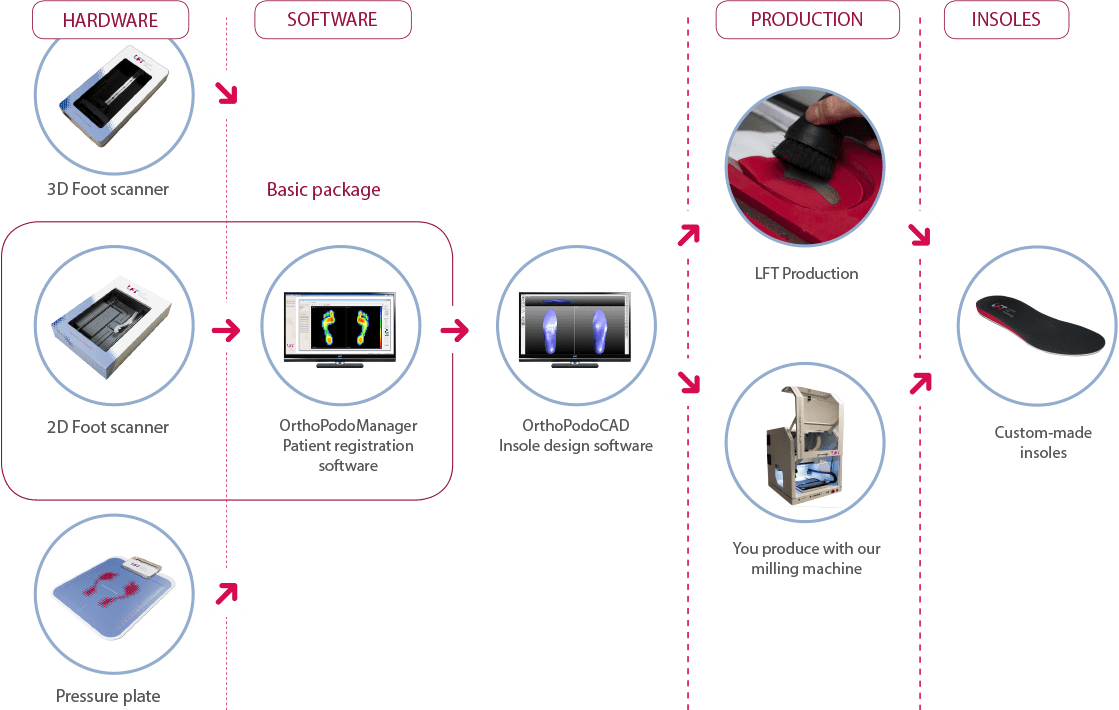 Production with our milling machine
Have questions?
At LFT, we make every effort to make complex issues simple for you. Do you have any questions or suggestions? Would you like to receive technical support for hardware, operating systems, driver installation, software upgrades and the like? Or are you looking for tips & tricks? Regardless of what you are looking for, you can contact our expert Customer Support Team. They will speak to you personally and, if necessary, simply assist you by establishing connection with your PC or laptop.